Legal Services for Business Owners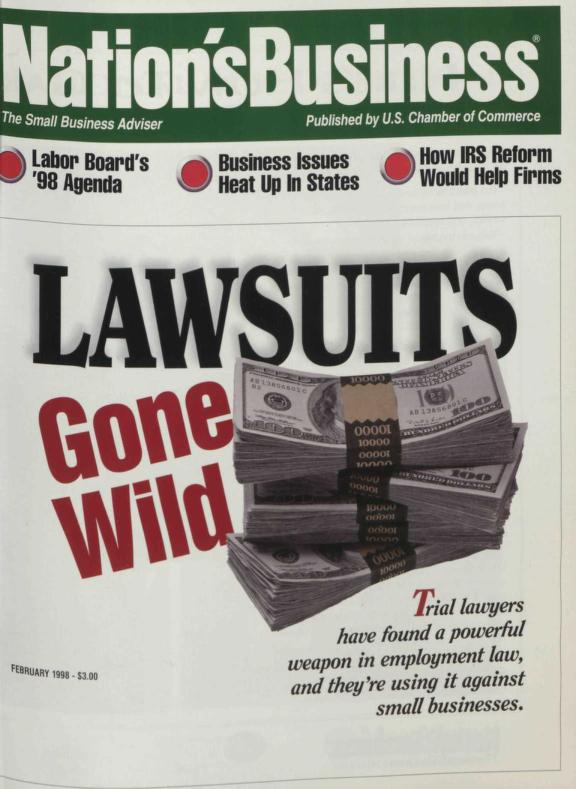 "In this unstable environment many small business owners
first become educated about law disputes when they're at
the other end of a [legal] gun… It's a difficult and expensive
learning experience." – Nations Business Magazine
Our provider law firm* offers services in the following areas of law:
Corporate Law l Injury Cases l Worker's Compensation l Employment Matters
Real Estate l Wills & Trusts l Domestic Relations l Bankruptcy l Traffic Defense
Social Security l Estate Planning l Commercial Litigation l Partnerships
Labor Law l Criminal Defense l Elder Law l Taxation Law [federal and states]
Our Business Owners Legal Solutions Plan Includes the following and more:
Unlimited Legal Consultation
- Legal questions answered by A-Rated Attorneys
Legal Correspondence & Debt Collection
- Letters written by A-Rated Attorneys
(No additional collection "percentage fees" to the Law firm)
Contract & Business Document Review
- (3) Contracts and (3) Business Documents per month
Trial Defense Services
- 75 hours to defend your business against a covered business civil action lawsuit.
*Neither Independent Accounting Services (IAS) or our parent company
INLAREC, LLC directly provides legal advice or legal consultation.
We have arranged for our clients to receive the top-rated legal services
shown above at substantially discounted rates from this premier law firm.
Ask your IAS Pro Advisors how to get special rates on these business legal services.